Louisiana Food.info
More Articles
Louisiana Food and Cajun Recipes
Grilled Redfish Recipe
Cajun Boiled Crawfish Recipe
Cameron Jetty Pier and RV Park Fishing
Flounder ! Crab meat stuffed Flounder
Fried Bream - Louisiana style
Chicken and Sausage Jambalaya Recipe with crawfish tails
Crab Dip Recipe
How to make a Good Roux
Fishing at the Cameron Jetty
Seafood Gumbo Recipe
Louisiana Restaurants
Cajun Fried Oyster Recipes
Flounder fishing tips
Cajun Grilled Veggies
Winter fishing in Lake Charles
Turducken
Louisiana Shrimp and the Oil spill
Boudin Balls
Louisiana Cajun Red beans and rice recipe
Crappie fishing Action !
Deep Fried Pork Chop Nuggets
Cajun Boiled Potatoes
Grilled Shrimp Recipe
Cajun Meatballs
Boudin Stuffed Jalapenos
Salmon- Pan seared
Speckled Trout Recipe
Louisiana Food and Cajun Recipes
Louisiana Cajun recipes and Fishing spots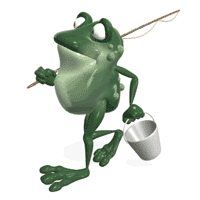 Being a Louisiana Native, and having spent a great deal of my time in the southern part of the state as well as the Texas coast during the past several years, I've had the good fortune to have eaten the best Cajun food in some of the best restaurants using some of the best Cajun recipes our state offers.

Not only do I love Cajun Cuisine, fresh seafood and all the food of Louisiana, I've managed to gather a few of the best authentic Cajun recipes and tips along the way from my friends in South Louisiana. I'll share many of those recipes among other good stuff to know, from time to time on this site, like how to catch Louisiana redfish, or how to make a roux for gumbo.
Louisiana Cajun or Creole food flavors are like no other served in the world. Trust me, I've sampled nearly all of it. From the swanky Casino restaurants and 4 star resorts across the country to the little mom and pop places where the locals dine every Friday night on the best dishes made from the best authentic Cajun recipes in the state.

There's no food like Louisiana food, especially our Seafood Gumbo or Crab meat Stuffed Flounder. Visitors from all over the world visit Louisiana just to sample our unusual Cajun food and it's rich flavors. Some go for New Orleans cooking. Others, to Avery Island to visit the Tabasco factory (highly recommended) and some just pull their cars into the parking lot of a small, but tasty Louisiana homegrown restaurant, located on a back country road that doesnt even have a name. Those are the Louisiana restaurants I'll tell you about as well as share my favorite recipes and fishing areas like the Cameron Jetties. So for now, I'll leave you with this piece of advice:
If someone in Louisiana wants to serve you some freshly caught redfish grilled outdoors on the "half shell", or authentic South Louisiana boiled crawfish, seafood gumbo, jambalaya or something you've never eaten while you're visiting our state, ....thank them, because they're paying you the highest compliment one can receive.
Bring the family, a hearty appetite and be prepared to enjoy some of the finest recipes, flavors and spices in the world. Visit the "more articles" section near the top left of this page for more Cajun recipes and other information.

Next: My friend John's Official Lake Charles recipe for
~Froggy~
Part time Louisiana Food Critic & Beach Bum in training.
Born in Louisiana, Raised on the Texas coast.
Cook like a Cajun, eat like a Cajun, and you'll dance like a Cajun !

Crab Dip Fried Oysters Gumbo Boiled Crawfish Jambalaya Cajun fried fish Roux Grilled redfish Cameron Jetty Park Cameron jetty fishing

If you enjoyed this page, please consider tweeting it.
Copyright ( Entire website) Froggy & Co. -All rights reserved worldwide.